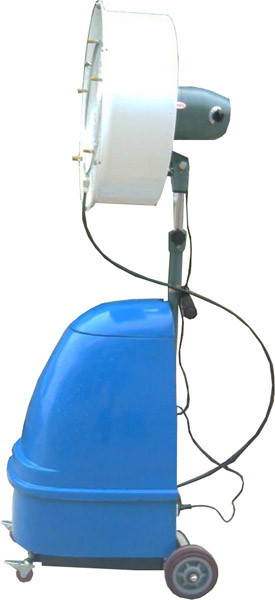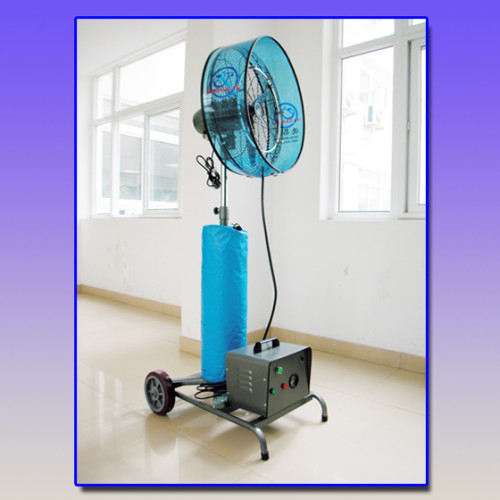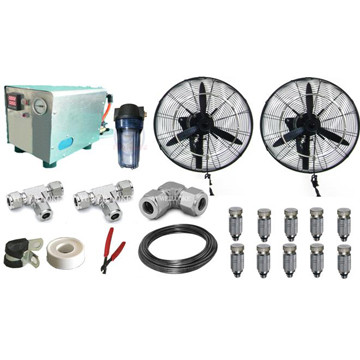 وصف
Product Content :
fogging machine
Functions:Cooling,humidifying,Environmental Protection,Energy Saving
Cooling Area: 50 - 80 square meters
Characters:
The product has the following advantages:
First, the finest mist.
The product uses specific high-pressure atomizing nozzle,orifice 0.15mm, fog particle diameter 5-10 microns, which result in more rapid evaporation,faster and better cooling effect.
The mist won't wet the environment,and won't wet the clothes when you walk around the misting fan.
The volume of the mist could be adjusted, and the air humidity can be regulated at any time in order to achieve the best cooling effect.
Second,Durable.
The product is all-metal structure, made as per international quality standards, and life time of the misting fan is about 3 to 5 years.
Outdoor epoxy coating, anti-ultraviolet, anti-aging, anti-corrosion, anti-rust.
The motor has its own over-heating protection mechanism , can operate continuously 24 hours a day, without affecting the normal operation because of overheating.
304 # stainless steel misting ring, never become rusted; completely avoid the problem of the nozzles blocked by the rust.
Third, effective.
3 levels of wind speed,90-degree Oscillating,the height of the fan is adjustable, to ensure all-round cooling supply.
High/Low temperature resistant PE wind gather,wind is more concentrated and cooling is more effective.
The misting fan could also purify the air,eliminate dust,remove the smell of the air, thus provide you a great working environment.
Fourth, convenient.
Exclusive use of ceramic high-pressure plunger pumps, using the latest patented technology, no need to add oil, no need to maintain regularly.
Equipped with special wheel to facilitate movement.

Fifth, energy saving.
Electricity consumption is only one fifteenth of the air conditionings, and average electricity consumption per 5 hours is only one KWH.

Specifications:
Fan:
Voltage/Frequency: 220V/50HZ
Power: 150W
Blade Diameter: 500mm
High-Pressure Pump:
Voltage/Frequency: 220V/50HZ
Power: 50W
Flow: 0.6L/min
Pressure: 70 Bar